Considered a "renaissance woman" by many, my skills and areas of expertise are quite versatile. Some of them are interconnected, some of them are distinct. However, the common denominator for me has always been to teach my areas of expertise in a practical way, based on my experience more than theory. 
When I developed my "TLC French Course", it was to give my students a huge plus that no other language course offers - travel, language, culture: a full understanding of France, its people, and its heritage taught in a fun, practical way.
When I developed my "Servers Training Course", it was because, as a restaurateur, I saw the need for a program that would save the managers a lot of time, help the servers make better tips, and bring consistency to the establishment.
When I developed my "Ace your Job Interview" course, it was the result of years interviewing candidates of all ages whose performances would have been a hundred times better with a bit of help prior to the big day.
When I developed my "Manners, Please!" course, my goal was to teach some basic manners to help people of all ages feel better about themselves, be prepared for all situations in life, gain self-esteem, and reach a personal best.
"I LOVE your programs. They're extremely well done and you choose wonderful destinations to highlight. Many thanks!"
Pam Y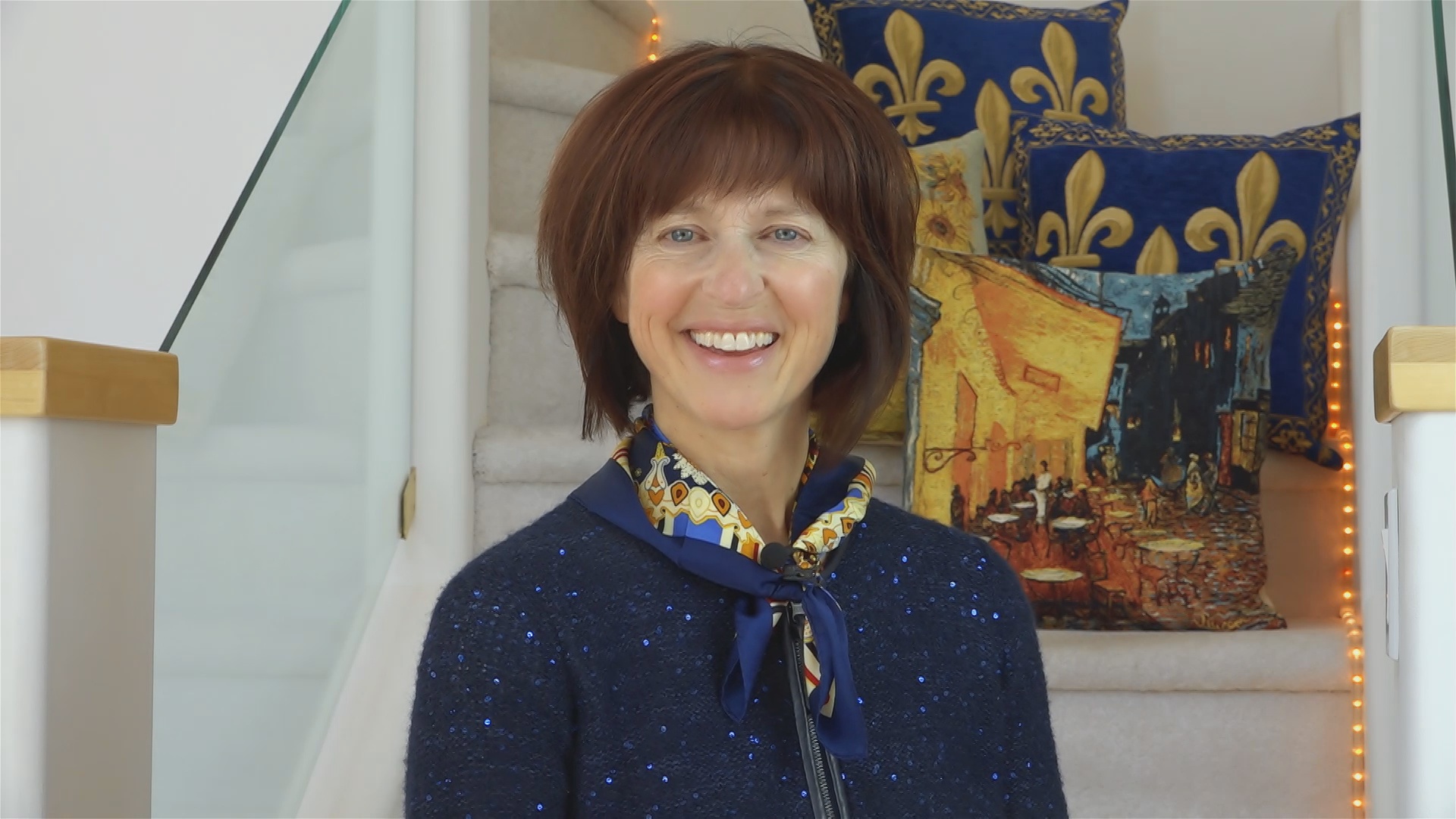 Born and raised in France
Pursued higher education in foreign languages and commerce, got a degree as a commercial translator in French-English and in French-German, studied in Troyes, in the Champagne area of France, at the Ecole Superieure de Commerce / Institut du Commerce Exterieur, and at the University of Heidelberg in Germany. 
Nominated top student in France and sent by the French-American Chamber of Commerce to a trade show in Los Angeles to promote French companies
Moved to the United States
Worked as office manager in the corporate world
Started a tutoring and personal coaching business in Etiquette, French, but also English grammar and Writing Skills to groups and to private individuals
Produced a musical which was the fruit of hundreds of hours of work, a very dear project of mine, a tribute to my mother country, to my family, and to the French-American alliance during World War II.
Was appointed "Honorary Consul of France" for the State of Montana, attached to the General French Consulate of San Francisco.
Opened a French restaurant with adjacent French boutique; expanded to a reception hall for special venues. 
Today:
Making a difference in each and every student is my call and my dedication.